Search by Vehicle Features
Bluetooth, Moonroof, Leather Seats and more! Choose a feature to get started and we'll help you find matching vehicles!
TESTIMONIALS
Service is good some times i have to stay on top of them about small things but overall I'm satisfied
All smart car consumers know that when you buy a new car it depreciates quite a bit as soon as you drive it off the lot. That is why I recommend Indy Car Credit. They sell pre owned vehicles and your not going to lose your behind by buying a pre owned vehicle there. You will get a car that is market value, no matter what your looking for. They take the time to ... understand what you can afford as well as what you desire in a vehicle. So, if you are wanting quality service and a new vehicle then go to Indy Car Credit and drive your new (pre owned vehicle) away happy.
I LOVE MY CARRRRR!!! SUPER GRAET PEOPL HERE. LOVE GENE THE SALSMAN. AND I GOT MONEY FROM THER CASH MACHINE TODAY!! NEVER HAD A EXPERIENCE LIKE THIS ANYWHERE ESPECIALLY FOR A CAR. LOVE MY CAR AND THIS PLACE
Excellent customer service from the whole staff! I Called the manager Gene Kaye and basically told him what I could afford and that I needed a car "TODAY" so I went in and with the help of staff, they definitely worked with me and got me in a Hyundai Accent the same day!!! I will definitely get another car from Indi Car Credit.
Great people. Great cars. What else could you ask for? 5 stars
About Indi Car Credit
Are you hunting for your next car? Then you need Indi Car Credit. We have hundreds of options including imports, American classics, trucks, and more. If you are looking for a Toyota, Hyundai, Kia, Ford, Chevy, Dodge, or any other major brand, then you will find what you need at Indi Car Credit. We have Camry, Sonata, Optima, American trucks, and so much more. We have great automotive options for everybody, and when you buy from Indi Car Credit you can always be sure you are buying a quality car at a quality price.
We can help you find the car you need regardless of your credit. With our affordable cars and our financing options, we can get you into a great car today. We are a family-owned dealership that has been operating in Gainesville for over 40 years. We serve all the surrounding areas too including Lake City and Ocala. Come down to see us today, or browse through our entire inventory online today!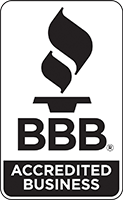 Contact
3535 North Main Street Gainesville, FL 32609 sales@indicarcredit.com
Sales Hours
Wednesday:
9:00AM - 7:00PM
Thursday:
9:00AM - 7:00PM
Saturday:
9:00AM - 5:00PM